Purely residential streets in Nashville are lowest on the scoring system for who is going to get sidewalks. Road design leads to certain behaviors such as speed driven, length of time stopped at stop signs, turning radii, etc. Here is a great example of local residents getting together to change the design of the road: creating a parklette out of unneeded roadway with the added benefit of slowing traffic.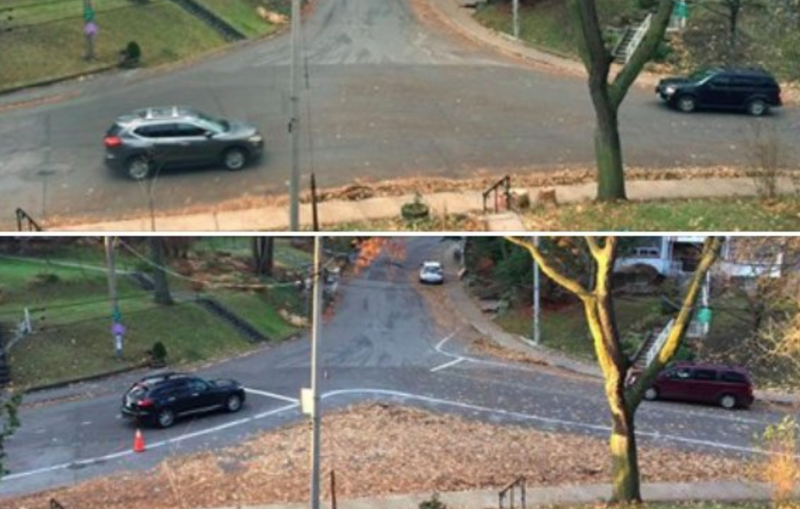 Where Regal Road and Springmount Avenue meet in Toronto, there's quite a bit of pavement, and, importantly, all-way stop signs. The problem is that not a lot of drivers stop, probably in part because of all that space.
What's impressive to me about all this is the math the residents did, and how exacting they decided to make their new lanes.
According to the CBC:
When Meslin and his neighbours measured other roads in the area, they found most run 8.5 metres wide.


That meant there was about 185 square metres of surplus space at their intersection that could very well be turned into a parkette with benches or trees and still allow cars the space they need to pass through safely, he said.
Residents are now talking to local officials about turning the space into just that, though city officials also suggested that, if you live in Toronto, consider calling them first before going rogue with some chalk and leaves. Meslin, for his part, seems to have no regrets.
"There's a certain risk aversion in the bureaucracy … and it's our job to push against that gently and politely, but firmly," Meslin said.
That all sounds like the Canadian way.
https://jalopnik.com/some-brilliant-toronto-residents-fixed-this-intersectio-1820931621/amp