Nashville is becoming a proper city before our eyes. Building is rapid and has taken over whole blocks of what used to be either open space or smaller, less desirable properties. I encourage you to check out Crane Watch (link below) for details of our growth.
The growth, to me, is exhilarating! I love that Nashville is becoming a proper city. Density means walkability but not if you don't actually put in sidewalks that are of high quality. I am worried that we are building so fast that 10 years from now we will all wonder why we didn't insists that the developers put in a high quality sidewalk with a shade lined green buffer of trees.
For those who live in neighborhoods where there is rapid development, I strongly encourage you to consider this now. With all those new homes comes people. If you don't give them a way to walk, then they drive.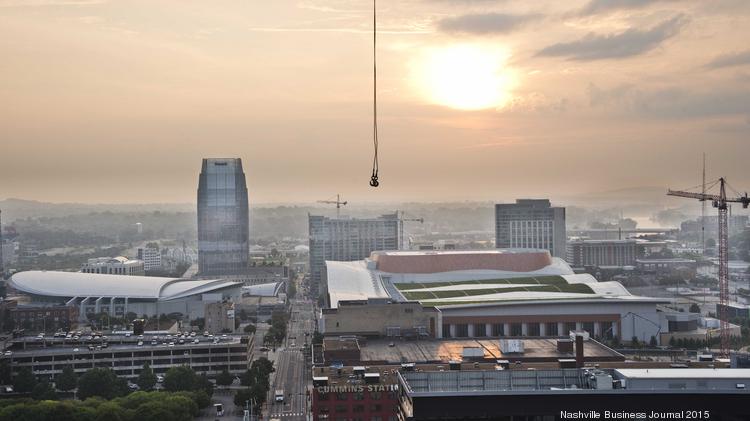 http://www.bizjournals.com/nashville/datacenter/crane-watch.html
Particularly downtown, many sidewalks are seemingly spontaneously closed.
Safety is a concern. Many cranes suggest overhead building and the sidewalk, instead of being closed, should have a sidewalk shed placed. A routine practice in other major cities.
I thought this pieces, sent to me by Trish Mixon yesterday, was startling. Nashville has trouble getting sidewalk sheds at all - other cities - are putting up sheds designed by famous architects.
http://www.nytimes.com/2015/08/25/nyregion/the-sidewalk-shed-ubiquitous-new-york-eyesore-gets-a-makeover.html?_r=0